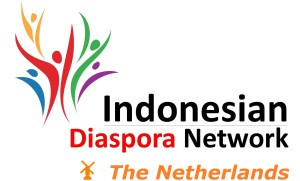 The Indonesian Diaspora Network – The Netherlands (IDN-NL) is a network organization of Indonesian Diaspora living in the Netherlands, which is an integral part of Indonesian Diaspora Network Global.
As an integral part of IDN-Global, IDN-NL has the same general vision with that of IDN-Global which is 'Expand Connections, Multiply Opportunities and Share Prosperity'. However taking into account the local contents, IDN-NL has its own specific Vision.
With the motto of 'To Diaspora, To Indonesia and To Indonesia and The Netherlands', the Vision of IDN-NL is:
 to be a hub for ideas, solutions, resources and networks for shared prosperity, and a force for peace and progress,
to act as an active role player in bridging the Netherlands and Indonesia,
to be meaningful for Indonesia and Indonesian people through its honest thoughts and deeds, as to be reflected by its mission and programs.
Considering the Netherlands as one of the European countries that has a high level of achievements in those fields such as education, science and technology, business and economy, social policies and public services including health care, it is not surprising that IDN-NL is also involved actively in 8 topics related to those fields. These are:
Culinary
Medical Health Care
Business Development
Liveable Cities
Youth & Education
Culture & Arts
Migrant Workers
Immigration and Citizenship
Maluku
Besides actively involved in those 8 topics, IDN-NL is passively involved in 2 topics namely:
Business and investment
Aerospace.
More information about IDN-NL can be found on www.IDN-NL.com