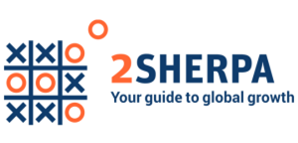 Starting January first, Asia Consulting and 2Sherpa will work together on supporting businesses with their expansion to Indonesia. Both parties were first introduced to each other during the Orange ASEAN Factory in Kuala Lumpur. After a initial collaboration in Malaysia, both parties agreed to explore further opportunities to work together. With the signed Partnership Agreement, Asia Consulting will now join 2Sherpa's global network as service provider.
2Sherpa is a professional global network of Business Consultants and Service Providers assisting companies to expand abroad. 
Their key product is the Ready2Optimise Scan, an online assessment tool to analyse how a company can improve their running business operations in home and target country.
Their Global Partner Network provides all types of B2B services related to expansion for seasoned StartUps and SME Companies. In the home country as well as in the target country.
2Sherpa offers:
2Sherpa has Business Partners and Service Providers in 20+ countries such as The United Kingdom – The Netherlands – Spain – Poland – Switzerland – Germany – Singapore – Indonesia – China – Australia.
With the Online Scans and their Business Partner Network, StartUp and SME Companies are well prepared for international trade.
Learn more about 2Sherpa on www.2Sherpa.com & www.2Sherpa.com/Asia-Consulting